[vc_row][vc_column][vc_column_text]
First Responders Resiliency Wraps Up Second Training Conference in Sonoma
Non-Profit That Helps First Responders With Emotional Trauma Starts Off 2019 With a Sold-Out Event
PRESS RELEASE  UPDATED: JAN 17, 2019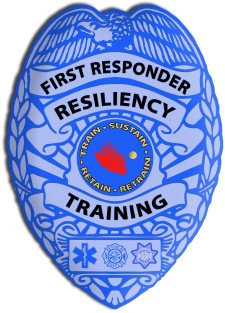 SANTA ROSA, Calif., January 17, 2019 (Newswire.com) – First Responders Resiliency Inc., a non-profit dedicated to training first responders to cope with the emotional trauma of their job and banishing PTSD, brought their second training conference to a close in Sonoma, California, at Westerbeke Ranch this past weekend. The conference started on Jan. 12 and ended on Jan. 14.
This second conference sold out the available slots immediately as a result of the high level of interest generated by the initial conference in June of 2018.
First Responders Resiliency Inc. addresses every component of the issues affecting first responders with their unique, multi-faceted approach of implementing education, skills, techniques, and tools that have profound impacts on stress reduction and management, thus improving the professional and personal lives of those that serve. The organization implements and leverages everything in their approach, from techniques used by the Navy SEALS to the most recent research provided by neuroscientists and elite athletes alike.
Susan Farren, a retired paramedic, is the founder of First Responders Resiliency Inc. as well as a speaker, author, and educator. After 30 years in EMS, in both the public and private sectors, Susan began focusing on the history and cognitive science of public safety. Her research led her to design a program providing psychological and physical resiliency for the professionals who put others' lives before their own.
Ms. Farren states, "We were excited to see that our last First Responders Resiliency training conference was sold out so quickly. The training curriculum at this conference took the best aspects of the curriculum from our first conference and improved upon it. We also added a valuable family component. We've been very gratified everything went so smoothly. The amount of knowledge passed to our first responders increased and the response from the participants was so enthusiastic. And, everyone had a wonderful time, too, and that's a great combination.
"We have a small group of expert trainers that are able to travel nationwide (and throughout Canada as well) and thereby take this important training right to the people that need it. These first responders can attend near where they live and work in order to have all their immediate resiliency training needs met and we will help them balance their professional lives and their personal lives. We're very excited about this training program.
"It's worth stating that the response from the first responder community, whether it's the police, firefighters, paramedics or any other emergency personnel, has been overwhelming. There is a massive need for this in this country – the very people who help others in their time of need have been overlooked in some ways and gone without help themselves for far too long. These are the people that our society counts on and yet, what they do leaves deep scars on them that need intense healing."
She noted that all of the presenters and instructors for each of the training conferences, no matter where those are held, are a current or former first responder, like herself, and therefore are intimately familiar with the emotional struggles of emergency personnel.
Presenters during the three days included:
Susan Farren, Ron Shull, Cathy Wayne, and Tod Ceruti.
Special guest speakers were Dr. Jen Riegle and Dr. Gary McCalla.
Ms, Farren added, "We had great speakers gathered together at this conference to talk about every area of public safety and what we can do to ensure each other's health in our respective industries. I don't think it could have gone off any better than it did – the response from both the trainers and the first responders was simply wonderful."
Learn more at www.resiliency1st.org or contact First Responders Resiliency by email at info@resiliency1st.org if desired.
[/vc_column_text][/vc_column][/vc_row]